The latest research report released by Counterpoint Research stated that Apple still occupies a dominant position in the high-end mobile phone market. The report pointed out that since the Q4 of 2020, the iPhone has accounted for more than 50% of the $400 smartphone market. In the Q2 of 2021, sales of high-end mobile phones increased by 46% year-on-year, and Apple accounted for 57% of total sales.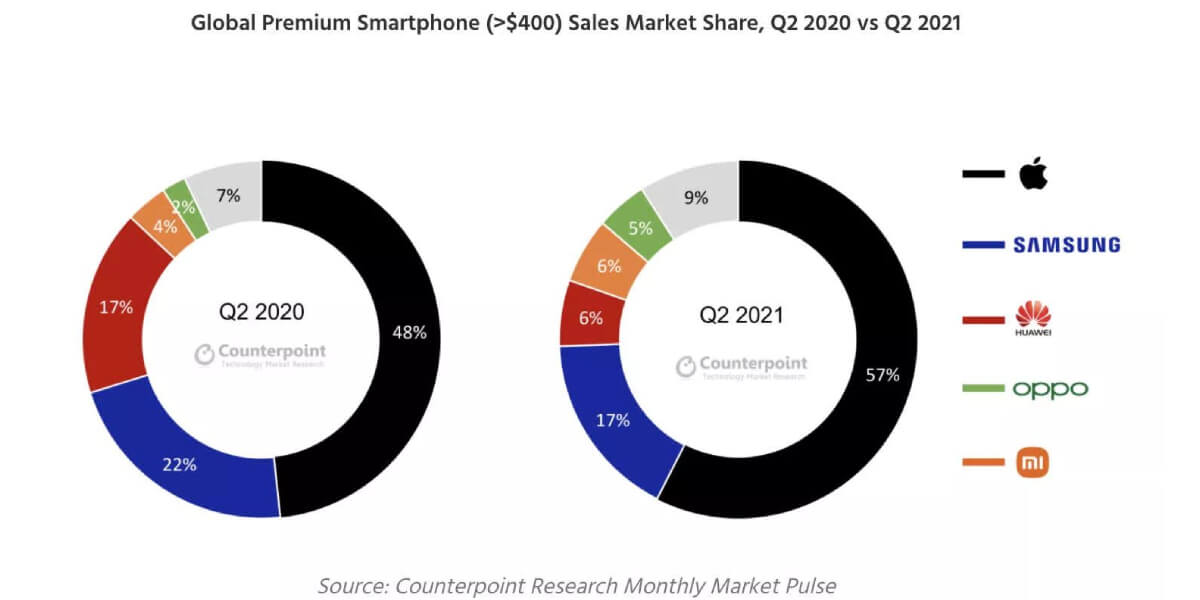 Another interesting finding is the strong momentum of iPhone 12. Consumer demand for 5G connectivity appears to be increasing, which is believed to have driven the increase in iPhone 12 sales. Apple reported that sales of the high-end segment increased by 74% year-on-year. It remains to be seen to what extent the upcoming iPhone 13 series can help Apple maintain the trend.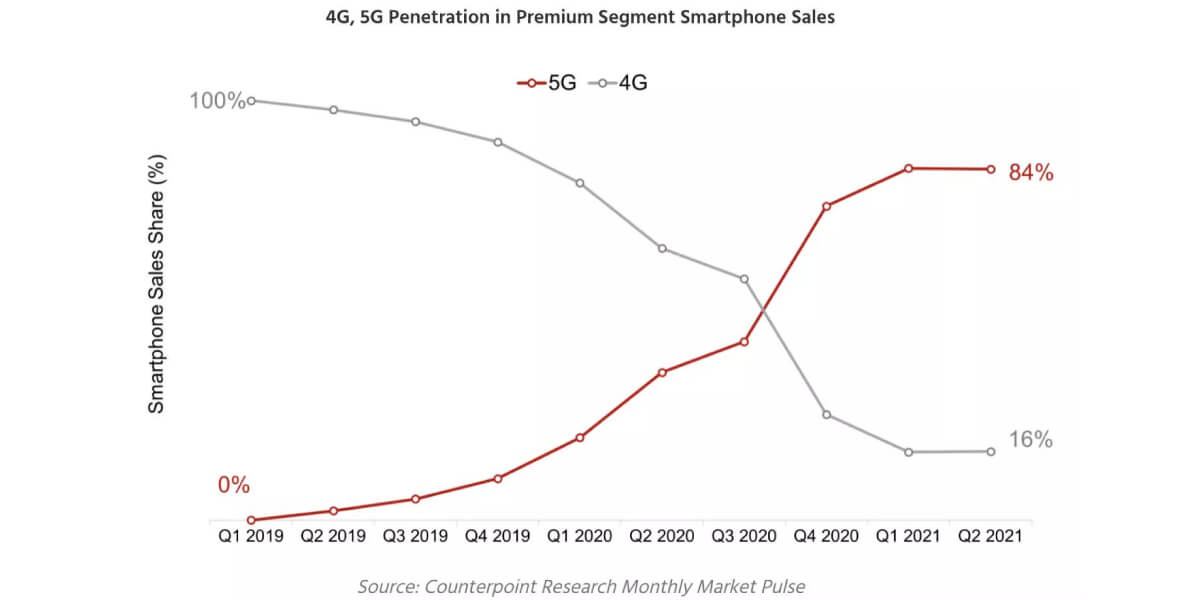 In contrast, Samsung''s performance in this field continues to decline. Although Samsung is still a leader in the smartphone market share, it cannot surpass Apple in the growing and more profitable high-end market. But, the prices of Galaxy Z Fold 3 and Galaxy Z Flip 3 are lower than their predecessors, which may help the Korean giant to rebound. Both devices have been quite successful recently.