The latest research report released by the market research organization Strategy Analytics shows that the total global smartphone wholesale revenue in Q1 2021 will exceed US$100 billion, a year-on-year increase of 37%. Strategy Analytics pointed out that Apple (46% share) and Samsung (19% share) still maintain a clear leading position in revenue, and both contributed 65% of revenue share in the quarter;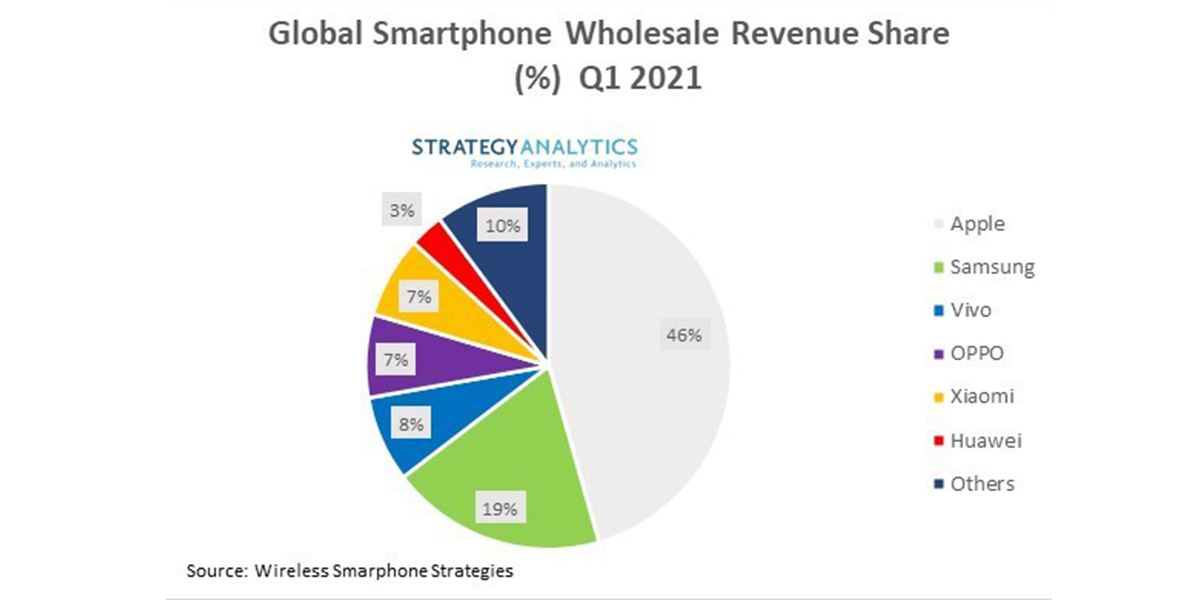 Vivo surpassed Huawei, occupying third place for the first time with 8% revenue share (higher than 5% in the same period last year); OPPO and Xiaomi each account for 7% of the total global smartphone revenue; Huawei only accounted for 3% of global smartphone revenue in the first quarter.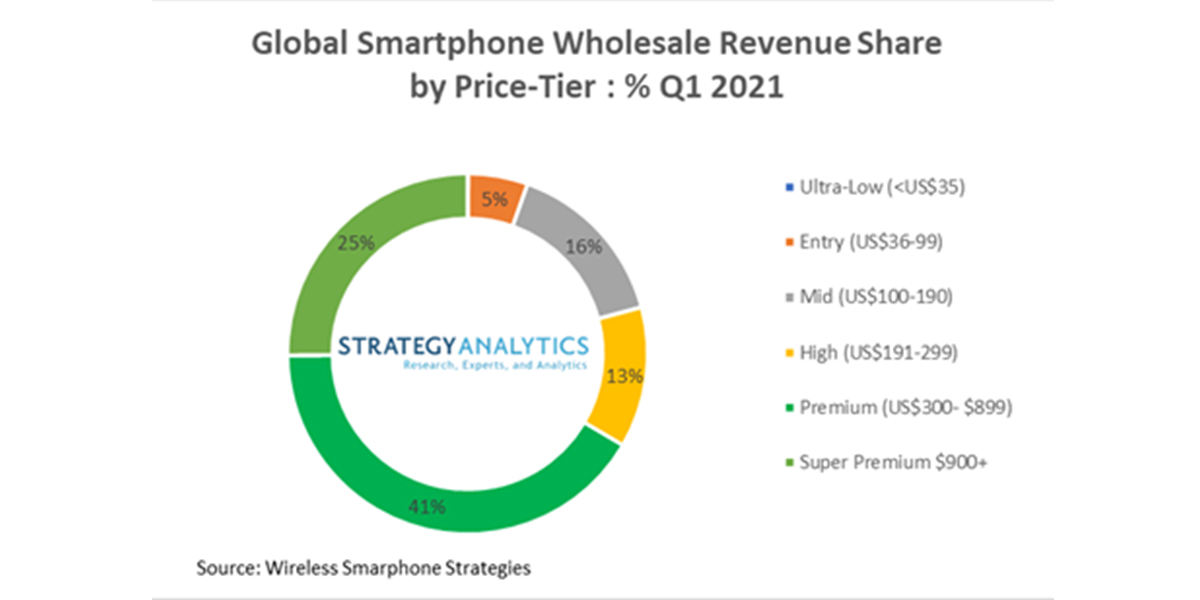 Strategy Analytics also pointed out that 25% of the global smartphone market''s revenue this quarter came from ultra-high-end smartphones with a wholesale price of over US$900. Apple and Samsung almost wholly dominate this market segment in the price range above $900, which is attributed to their large brand advantages and excellent user experience; Vivo ranks first in the price range of US$400 to US$499; OPPO leads the price range of US$191 to US$299; TRANSSION maintains its leading position at the entry-level (36 to 99 US dollars).