Even if there are some influencing factors, Huawei has strong momentum in the first half of the year. In the second quarter, they successfully surpassed Samsung, the king of the smartphone market, and won the title of No. 1 in global sales. However, in the third quarter, Samsung successfully regained this title.

According to different data from the two research institutions, Samsung shipped 80.4 million smartphones in the third quarter, an increase of 2.9%/4% compared to the same period last year. Compared with the second quarter, Samsung's shipments increased by as much as 50%. Samsung's flagship product Galaxy Note 20 series launched in the third quarter was a great success, accounting for nearly 20% of the third quarter's total shipments.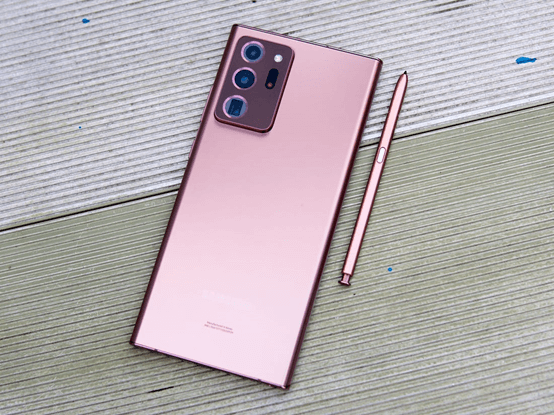 Huawei's performance in the third quarter declined, down by more than one-fifth compared to the same period last year-while overseas market performance continued to decline. It also fell by 15% in mainland China.
Among the top five mobile phone manufacturers globally, Xiaomi is the brand with the most massive increase. With this strong performance, they successfully surpassed Apple in the third quarter and became the world's third-largest smartphone manufacturer. Thanks to their outstanding performance in the Indian and Chinese markets, their global market share rose from 9.1% to 13.1%.
Apple sold 41.6 million iPhones in the third quarter, a decrease of 10.6% compared to the same period last year. Vivo has become the world's fifth-largest mobile phone manufacturer in the third quarter with a 4.2% increase compared to the same period the previous year. Their low-end products continue to sell well in the Indian market, increasing by 30% from a year earlier.
According to data from the research organization Omdia, Realme has become the fastest-growing smartphone brand globally, with a staggering 249% increase from the previous quarter and a 43.9% increase from the same period last year.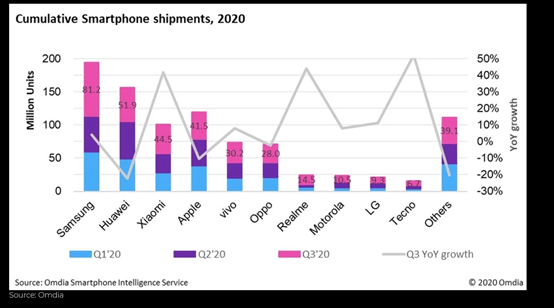 As the impact of the epidemic has diminished, the global economy has gradually recovered. In the third quarter, the global smartphone market fell by 1.3% compared with the same period last year-basically returning to the level before the epidemic. And some of the world's emerging markets for smartphones, such as India, Brazil, Indonesia, and Russia, experienced considerable growth in the third quarter.