Hi there, at the end of the article you can get the refurbished phone wholesale price list. But now I will share you Counterpoint's refurbished smartphone report first.
The global market for refurbished smartphones slowed to 1% year-over-year growth in 2018, reaching close to 140 million units, according to the latest research from Counterpoint's Refurbished Smartphone Tracker. The secondary industry slowed due to the 11% drop in new smartphone sales in key supply countries such as China and the United States.
The drop in new device sales led to a decline in devices flowing into the secondary market. However, this drop was partially offset by improvements in the secondary market's ecosystem of collection, grading, repairing, and online/offline selling.
Commenting on the size of the secondary market, Tom Kang, Research Director at Counterpoint Research highlighted, "The refurbished smartphone market cooled because of the slowdown of new device sales.
The US and China markets saw lower upgrade cycles in 2018, which affected the flow of devices into the secondary market. In addition, China and US trade tensions held up devices in customs much longer than normal. This was especially true during the first half of the year. "
Kang added, "There were areas of growth. The India market grew 14% to almost 14 million refurbished devices. This is an impressive number because the refurbished market ecosystem remains nascent in the country and 72% of devices in India do not go into the secondary market. Therefore, there are tremendous growth opportunities."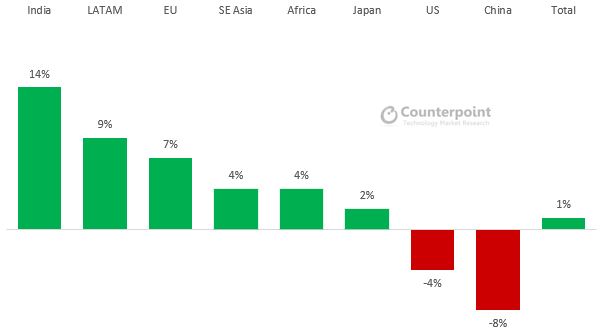 Wakephone is always looking to build new partnerships with clients in hopes of bringing happiness to your customers, Now Click to get our used phone wholesale price list.