In 2021, Apple''s smartphone business grows by 25% year-on-year in the European market. It records an all-time high market share in the region by December 2021. The iPhone maker surpassed Samsung in smartphone market share twice in Europe last year. Apple both started and ended the year as the region''s largest smartphone maker, according to a new report from Counterpoint Research.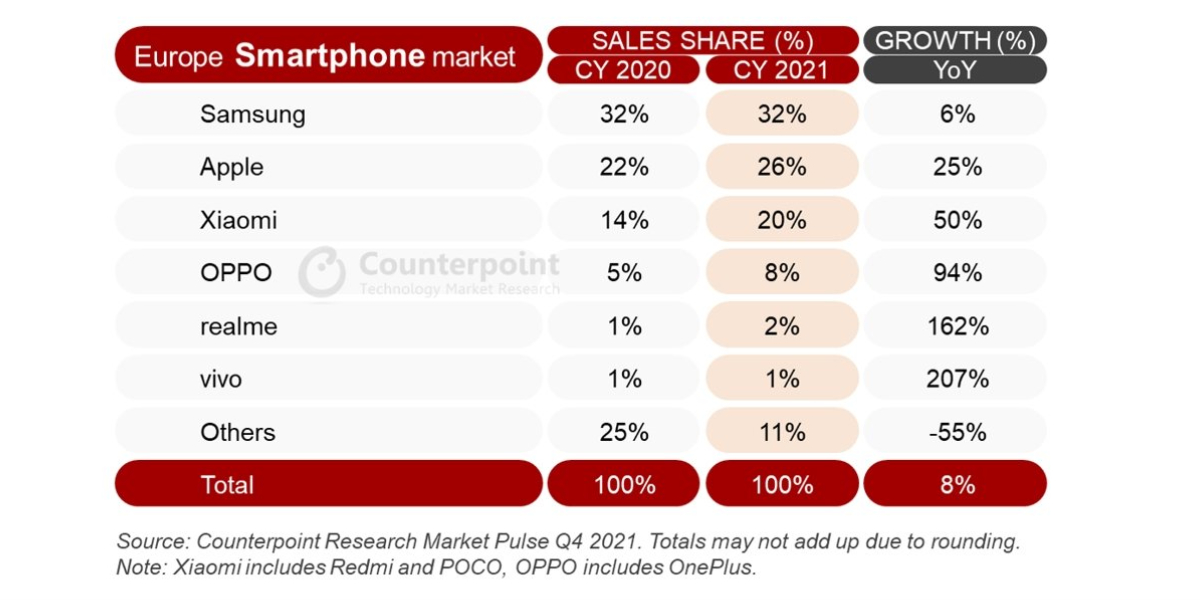 Apple''s total European market share for the whole of 2021 is 26%, up from 22% in 2020. In 2021, Samsung''s market share is slightly higher, at 32%, although Apple''s total market share at the end of the year is 33% - its highest share in Europe to date.
Market leadership has changed hands several times in 2021 as the European smartphone market has endured a turbulent year. The overall smartphone industry grew 8% year-on-year in the region. However, the increase only marked a recovery from the 2020 pandemic-induced drop in sales.
"It''s great to see the European smartphone market grow in 2021, but that''s only half the story. The impact of COVID-19 has resulted in a 14% annual drop in sales in 2020, which means that sentiment remains far lower at pre-pandemic levels." said Counterpoint''s deputy director, Jan Stryjak.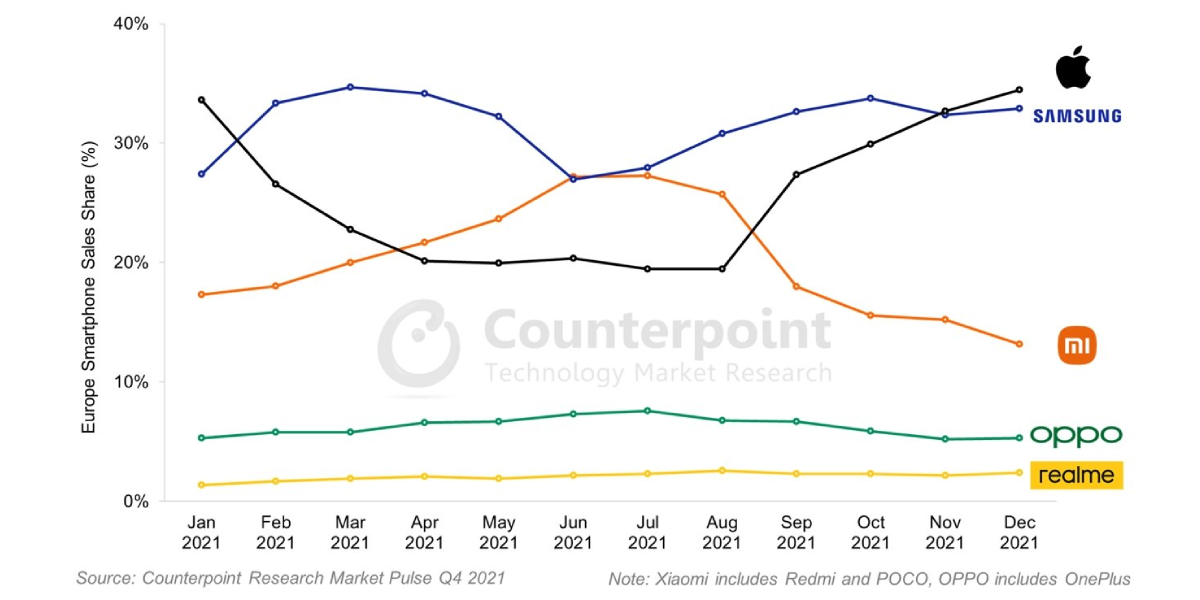 Other smartphone markets, especially Chinese brands, will see even higher growth levels in 2021 than dominant brands such as Samsung and Apple.
Going into 2022, Apple remains in the lead in terms of market share. Counterpoint expects its upcoming iPhone SE refresh to give the company a further seasonal boost later in the year.