According to the latest report released by IDC, the global smartphone market suffered more than expected in the third quarter of 2021. After achieving double-digit growth in the first half of the year, shipments fell by 6.7% in the third quarter. Market researchers blamed this on the supply chain disruption that has plagued many equipment manufacturers for a long time. After a period of relative relaxation, the shortage of components eventually adversely affected many neighboring industries, including smartphones.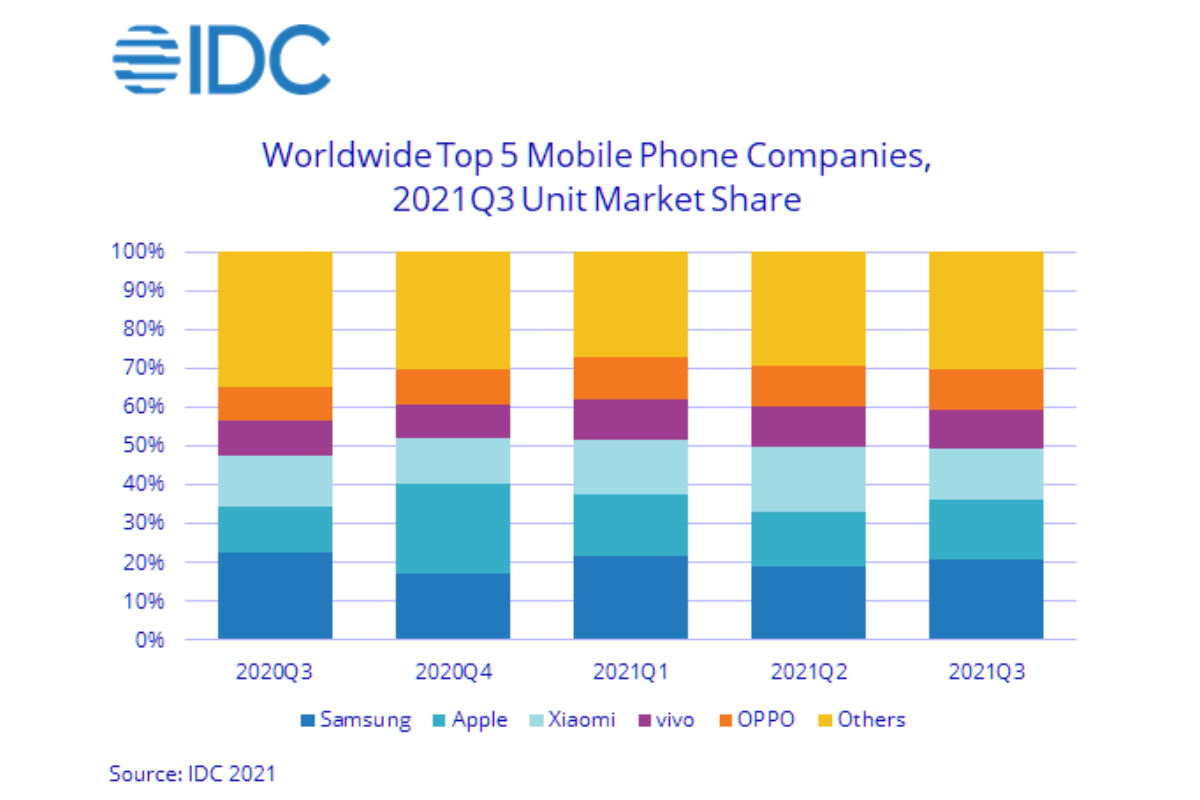 IDC Mobile and Consumer Device Tracking Research Director Nabila Popal said in a statement: "It can be said that the smartphone industry has almost never been affected by supply chain shortages before. Until recently, it has not been severe enough to cause a decline in shipments but Limits its growth rate".
In the third quarter of 2021, smartphone manufacturers shipped 331.2 million units. Although the seasonal decline in shipments is expected to be 2.9%, the actual decline is even greater and varies by market region.
Central and Eastern Europe saw the biggest decline, reaching 23.2%. The United States and Western Europe saw relatively small declines, with 0.2% and 4.6% respectively.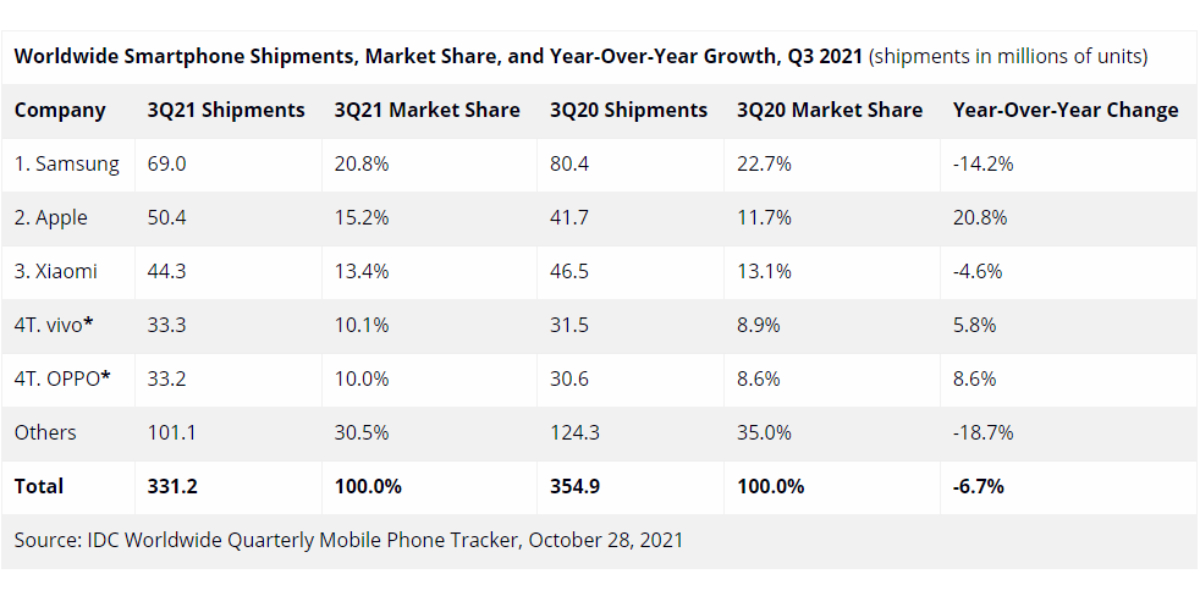 Samsung grabbed the number one market with a 20.8% share, but it was slightly lower than the 22.7% in the same period last year, with a shipment of 69 million units.
Apple ranked second with a 15.2% share, an increase from 11.7% a year ago, with shipments reaching 50.4 million units.
Xiaomi took the third place with a market share of 13.4% (13.1% last year), but its shipment of 44.3 million units was still a decrease of 2 million units compared to the same period last year.
Besides, the smart phone industry is also facing other challenges, such as stricter COIVD-19 detection and isolation policies, which will continue to affect production in 2022.
Based on this, major suppliers have lowered their expected targets for the fourth quarter of 2021 and are doing their best to mitigate the impact.