Although the European smartphone market has basically recovered from the impact of the new crown epidemic, mobile phone sales have been continuously affected by the shortage of chips. In the third quarter of 2021, sales in the European market fell by -1% compared with the same period last year and fell 4% from the previous quarter.
Some suppliers performed well this year. Counterpoint Research Deputy Director Jan Stryjak said: "In the third quarter of this year, Xiaomi, Apple and OPPO have gained a lot of market share in the past year. Xiaomi continues to maintain a good growth trend in most European markets. Thanks to OPPO and OnePlus. The merger has enabled OPPO to develop well in Western Europe. At the same time, Apple's iPhone 13 launched at the end of the third quarter also boosted its market share in the current quarter. The iPhone 12 was only launched in the early fourth quarter of 2020. Samsung was in the third quarter. It retained the top spot in the quarter and has largely recovered from its previous supply dilemma. But Samsung's sales volume growth is still negative year-on-year and month-on-month. Besides, if it were not for the good performance of the Galaxy ZFlip 3 in Western Europe and other regions, Samsung the situation may be worse."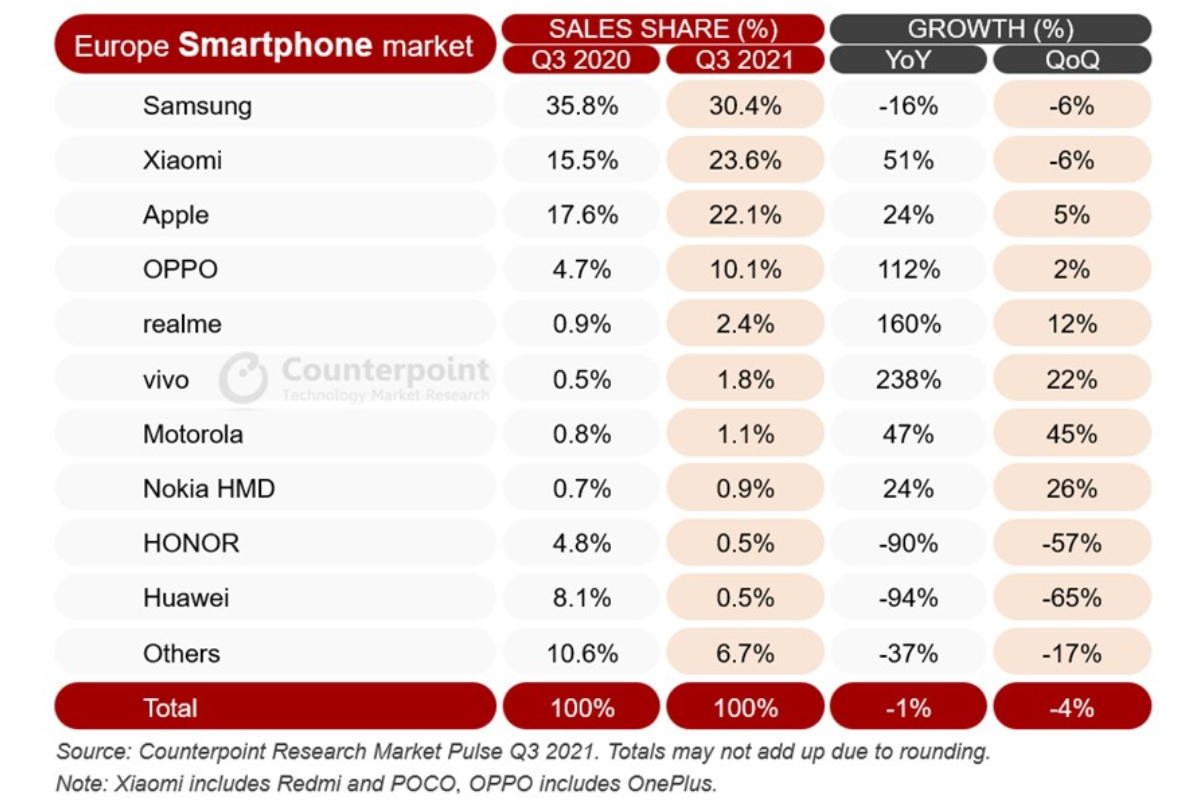 Stryjak added: "Realme is one of the fastest-growing brands in Europe, with strong sales in the Russian, Spanish and Italian markets, and has firmly established itself as the top five mobile phone manufacturers. Although the base is small, vivo sales are also Rapid growth. And manufacturers such as Motorola and Nokia are also making a comeback in the European market. At the same time, Honor has also set its sights on the European market. It is the first time for Honor to release a new mobile phone in Europe after more than a year. It is hoped that this will be a reversal.
But at the end of the Q3, there have been some changes in Xiaomi''s situation. Due to some major component supply restrictions, Xiaomi''s sales in September 2021 have been greatly affected. For Apple, the release of iPhone 13 was a great success. Although the iPhone 13 only went on sale at the end of September, the iPhone 13 seems to be more popular than the iPhone 12 last year. If iPhone production can keep up with demand (which should be a challenge in some markets), Apple is likely to set a record in Europe in the fourth quarter.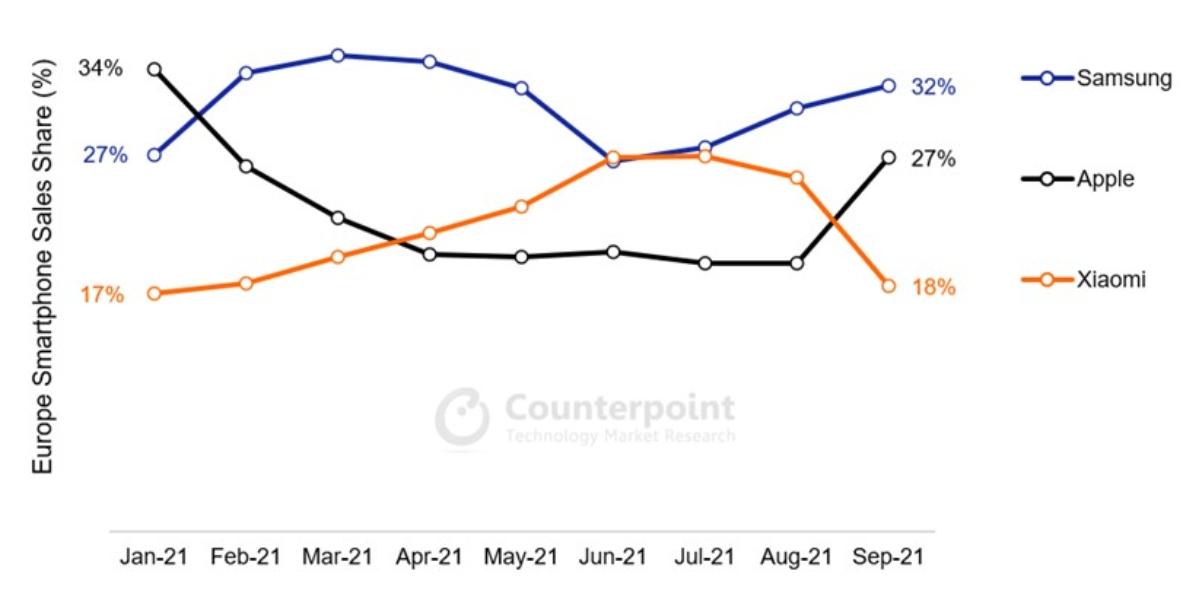 Samsung recovers while Xiaomi suffers in the third quarter of 2021