According to Canalys'' latest preliminary data, global smartphone shipments from July to September dropped by 6% compared to the same period last year. In the continuing shortage of chipsets, component shortages are undoubtedly the culprit. According to estimates by some industry insiders, it will take at least one year to achieve a balance between supply and demand. From the data point of view, Samsung once again ranked top in the survey, and its smart phone products accounted for 23% of all shipments during the period.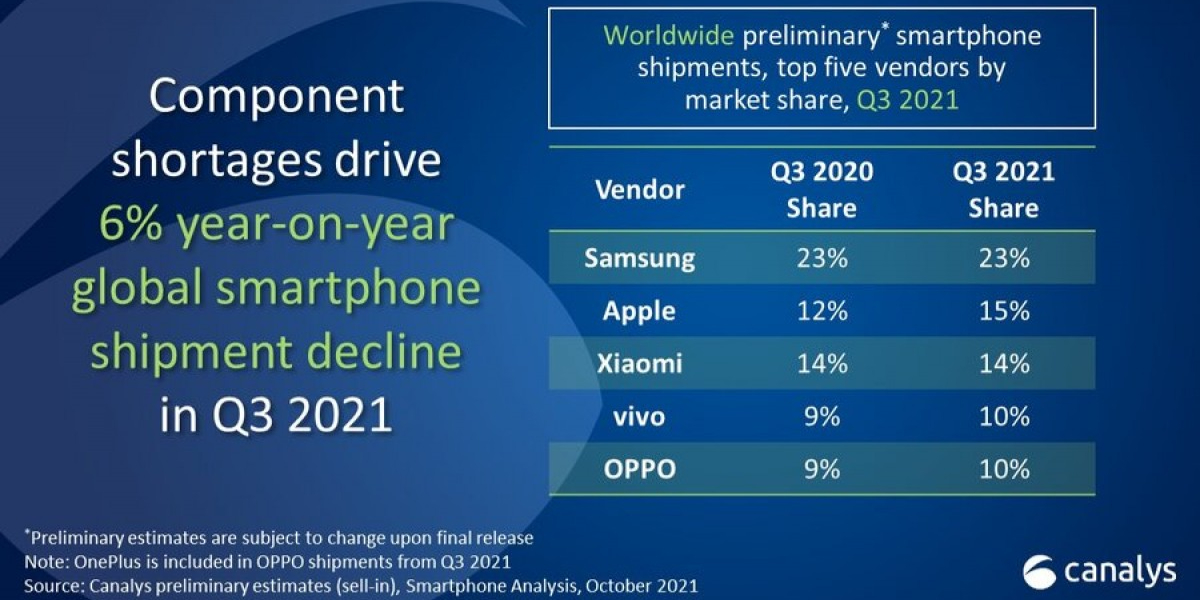 Apple ranked second with a 15% market share, 3 percentage points higher than its share in the same period last year. Xiaomi slipped to third place, only 1 percentage point behind Apple, while vivo (10%) and OPPO (10%) followed closely in the top five.

Looking ahead, the upcoming sales festivals, including the Double 11 Shopping Festival in China and Black Friday in European countries, will be an opportunity for smartphone companies to improve sales performance. However, also for supply reasons, discounts are probably not as aggressive as in the past few years.