According to the results of American consumer satisfaction index, Apple''s customer satisfaction among American consumers has fallen below Samsung for the first time in years. In 2020, Samsung''s US Consumer Satisfaction Index remained at 81 points, the same as the previous year''s score. However, Apple''s score dropped to 80 points year-on-year, tied for third place with Motorola and Google.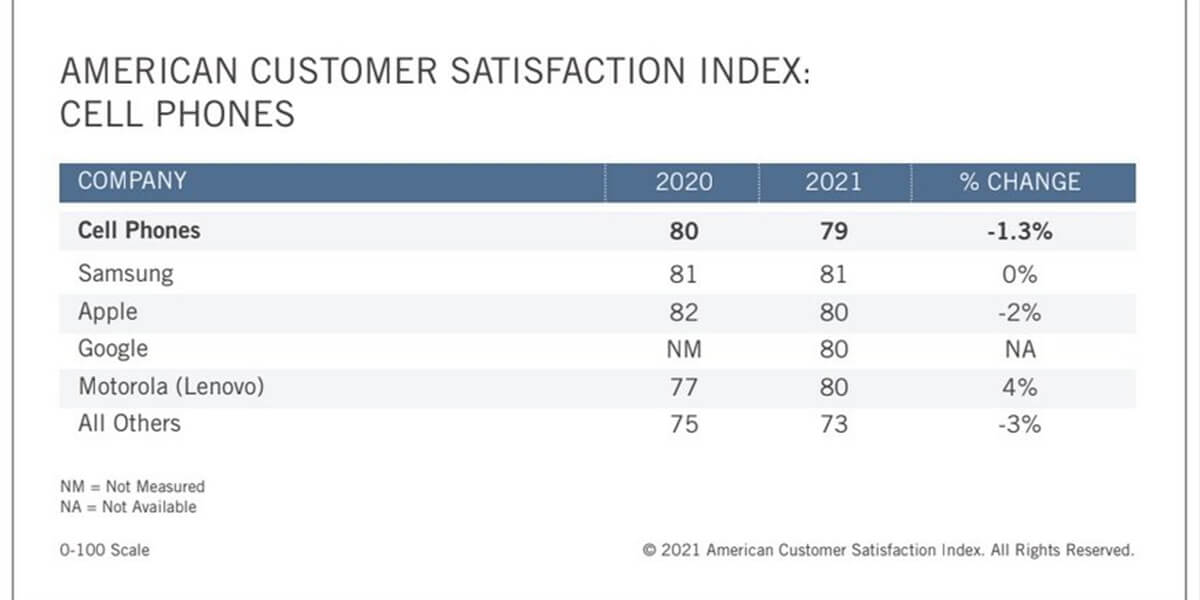 Samsung also won the five highest-rated smartphone models in the United States. Galaxy Note 10+, Galaxy S10+, and Galaxy S20+ tied for first place with an ASCI score of 85 points. Samsung''s Galaxy S20 and Galaxy A20 followed closely with scores of 84 and 83, respectively. Apple''s iPhone 11 Pro, iPhone 11 Pro Max, iPhone X, and iPhone XS are tied with the Galaxy S10, with an ASCI score of 82.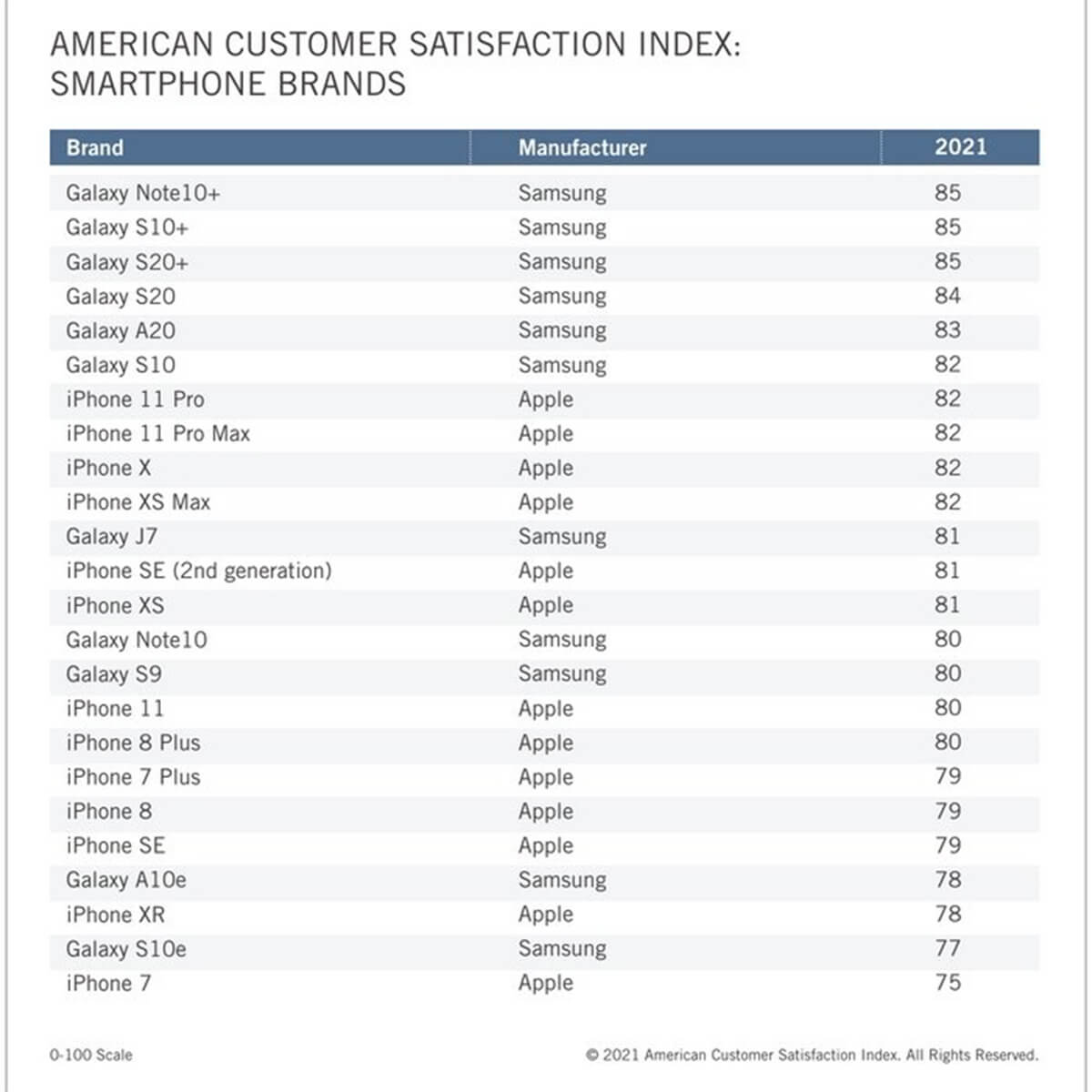 Other Apple devices on the list include the iPhone 11 and iPhone 8 Plus, which scored 80 points, while the iPhone 8 and iPhone SE scored 79 points. iPhone 7 still survived the list tenaciously with a score of 75.
Among the survey respondents, the primary criteria for judging smartphones include the convenience of the most commonly used instant messaging, followed by the convenience of the phone, mobile phone design, and audio quality.
The ASCI survey also ranks wireless telephone service providers. Compared with the previous year, AT&T scored 74 points, tied with Verizon Wireless. T-Mobile''s ASCI score dropped from 76 points in 2020 to 72 points in 2021. U.S. Cellular ranked fourth with 69 points, and Sprint is no longer part of the ranking.
*ASCI''s data from 2020 to 2021 is based on a survey of 21,189 US consumers from April 1, 2020, to March 29, 2021.