If you are looking to buy wholesale refurbished iPhones, you are probably looking to determine where the best place to buy them is. Wholesale iPhones suppliers are becoming more popular, making it easy for you to find good companies to work with.
The smartphone market has changed recently with sales rising and falling for specific brands.
In Q2 of 2019, Samsung saw a 7.1% rise in sales, giving them over one-fifth of the global smartphone market share. Huawei has grown 4.6%, but this number is assumed to be at risk as a consequence of the US trade ban. Surprisingly, Apple's iPhone shipments fell a total of 11% in 2019.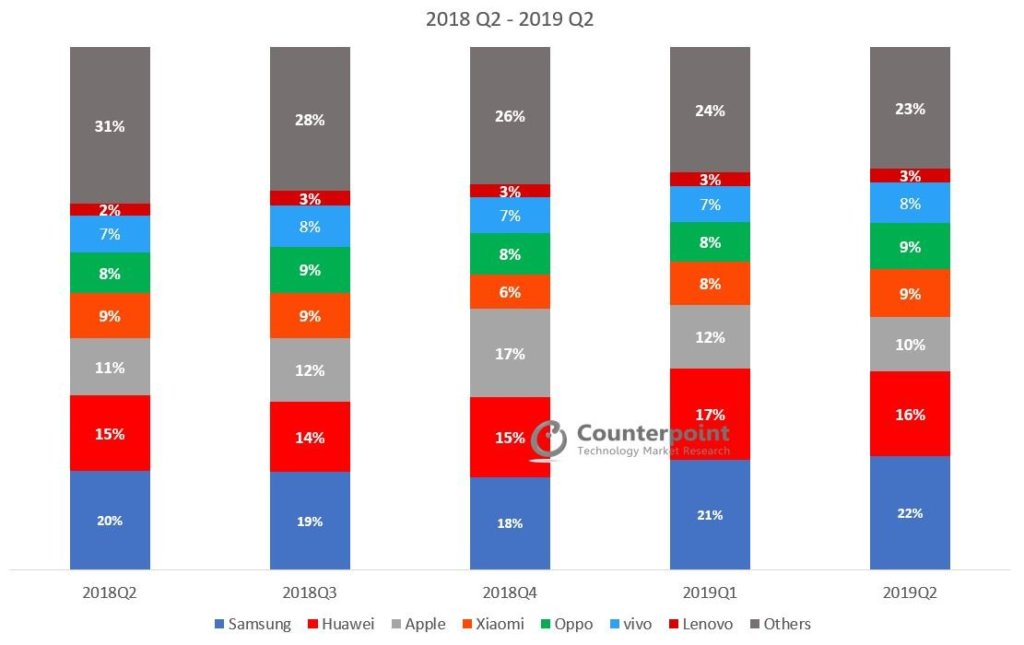 The fact that other companies are growing while Apple is falling is something that we haven't seen before. However, this means it is a great time to buy wholesale iPhones.
Apple is known for dropping new products every single year, but the recent years haven't been quite as groundbreaking. Apple's new iPhone upgrade doesn't seem like most of an upgrade to most people. This lack of innovative design has led to a steady decline in shipments for these products.
Since the new iPhone is not all that new, many people are becoming more interested in buying refurbished devices at a fraction of the cost. This is great for refurbished phone sales because more people are looking for these products than ever before. With this in mind, people need a reliable source to obtain high-quality products like this. If you are wondering who you should get your phones through, the answer is a bit complicated.
The simple fact of the matter is that there is no such thing as the best company to buy refurbished iPhones from. Every company likely has similar products, and many are good at what they do. There might be a "best" company at any given moment, but that always has potential to change. However, not every company has the same processes in place and that can make a world of difference. Every wholesaler will have different prices and products, so finding one that suits your needs can take some leg work.
Wakephone as a company has a complete dedication to quality. This is why we obtain our products from top suppliers and maintain multiple warehouses in Europe. We are focused on bringing great products to our customers at a reliable and fair price. As a bonus to our new customers, we even offer discounts for newly registered iPhone wholesale customers.
When you are looking for iPhone wholesales, there are many options available to you. The most important thing that you can do is find a company that provides quality products, fair pricing, and has a commitment to their customers. In most cases, wholesale purchases are built upon a trusting relationship since the quality provided by your wholesaler is the quality that you will provide your customers with. Wakephone is always looking to build new partnerships with clients in hopes of bringing happiness to your customers. Feel free to reach out to us to discuss what opportunities we might have for you and your business.