Global smartphone sales will grow 6% in 2021, according to Gartner. After a 12.5% decline in 2020, smartphone sales rebounded in the first half of 2021. But parts shortages and supply chain issues disrupted sales in the second half of 2021.
Anshul Gupta, senior research director at Gartner, said: "The improved consumption outlook and pent-up demand from large markets such as India and China since 2020 drove sales in the first half of the year. Yet, this trend reversed in the second half, even as consumption Consumer demand is high. Out-of-stock conditions and limited inventory are pushing some sales into 2022."
Growth in discretionary spending, market opening, and a lower base compared to 2020 lead to a 6% increase in sales in 2021. The introduction of 5G at lower prices to meet future demand has influenced upgrade purchases. As a result, all top-five vendors have seen growth in smartphone sales in 2021.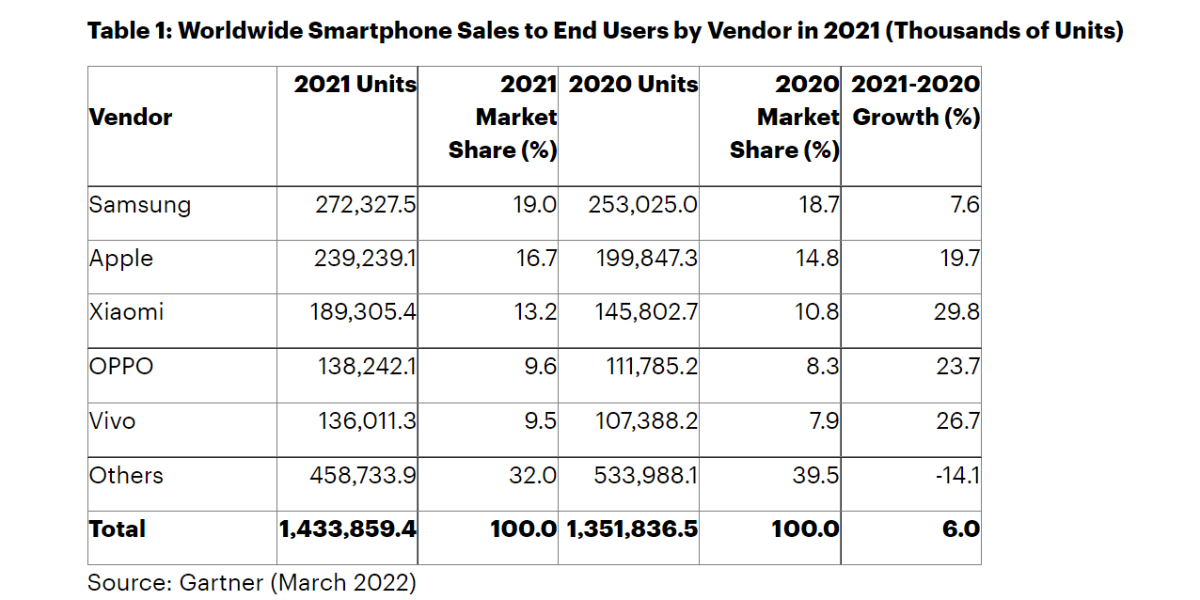 Global smartphone sales fell by 1.7% in the fourth quarter of 2021 due to supply constraints. Apple maintains the No. 1 position. 5G upgrades drive strong demand for iPhones. Samsung''s high-end handsets saw strong demand, with sales up 11% compared to the fourth quarter of 2020.