China dominates kids' smartwatch market with 62% of global shipments in 2019.
Global kids' smartwatch shipments grew 8% year-on-year (YoY) in 2019, according to the latest research from Counterpoint's IoT service.
Commenting on the competitive landscape in the market, Counterpoint Research Analyst, Satyajit Sinha, noted, "China continues to dominate the global market for kids' smartwatches accounting for more than three out of every five devices sold. It's also Chinese brands such as Imoo and Huawei that lead in terms of vendor market share.
These Chinese brands have further expanded to Southeast Asian countries like Indonesia, Thailand, and Malaysia. As a result of which the Asia Pacific region excluding China and India is the second-largest, with 11% of the global shipments."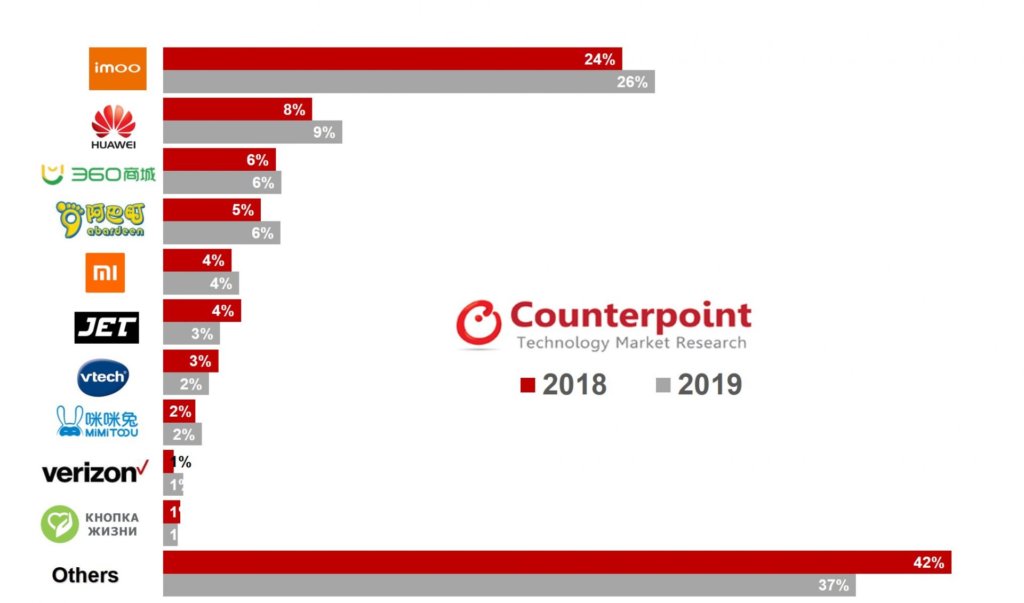 Commenting on kids' smartwatch application, Counterpoint Senior Analyst, Ethan Qi, added, "Smartphones remain the best way to communicate. However, providing an expensive smartphone to a child is risky. The kids' smartwatches are not only a communication device but also report a child's location together with a history of movements.
71% of kids' smartwatches shipped in 2019 were cellular. Hence, apart from calling, features like an SOS button for emergency communication, geofencing with SMS alerts on entry/exit, and the ability to hear what is happening next to the child, are possible. Among the cellular kids' watches, 65% were 4G based, which opens the potential for video calling, educational interactive and other games."