Every device will gradually wear out and become old. Apple environment helps you find out your iphone life cycle and IMEI info tells you necessary information about every smartphone. Apple and Android phones have different performance. How does smartphone life cycle affect the used phone market and promote your iphone wholesale? Through a variety of resources, we have compiled some interesting statistic data.
Mobile phone manufacturer conference:
1. Apple: conference in March for new device and September for iphone every year.
2. Samsung: conference in February for S series and Note series in August.
3. Huawei: P series conference in April and Mate series in October.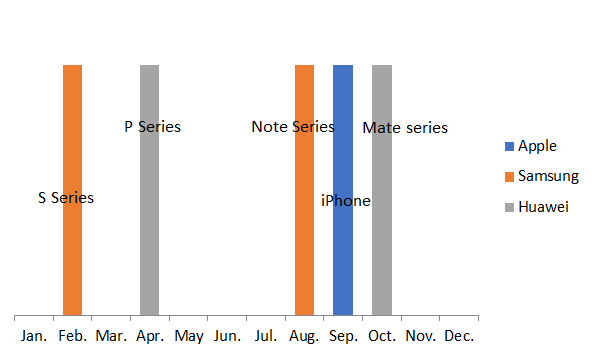 According to the schedule, we find that the manufacturers launch one new phone every year at least. They want people to upgrade phone every year.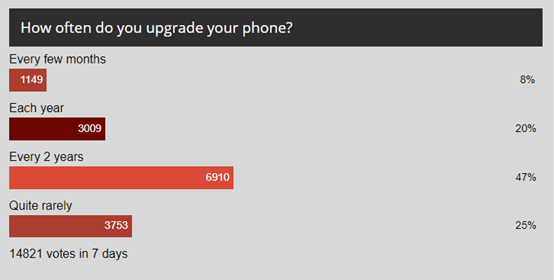 However, almost half of people choose to upgrade their phones every two years according to the survey. The contract and purchase subsidy from mobile suppliers are the two main reasons to explain that. As known to us, iphone has a longer lifespan than android phone. Iphone is the canary of smartphone market. The newest iphone becomes "luxury" (as you see from the price trend of iphone) and Internet suppliers reduce their subsidy at the same time which lead to the extension of iphone replacement cycle. Apple environment shows that the iphone life cycle is about 4 years now, which is why Apple has involved in the production and sales of refurbished iphone.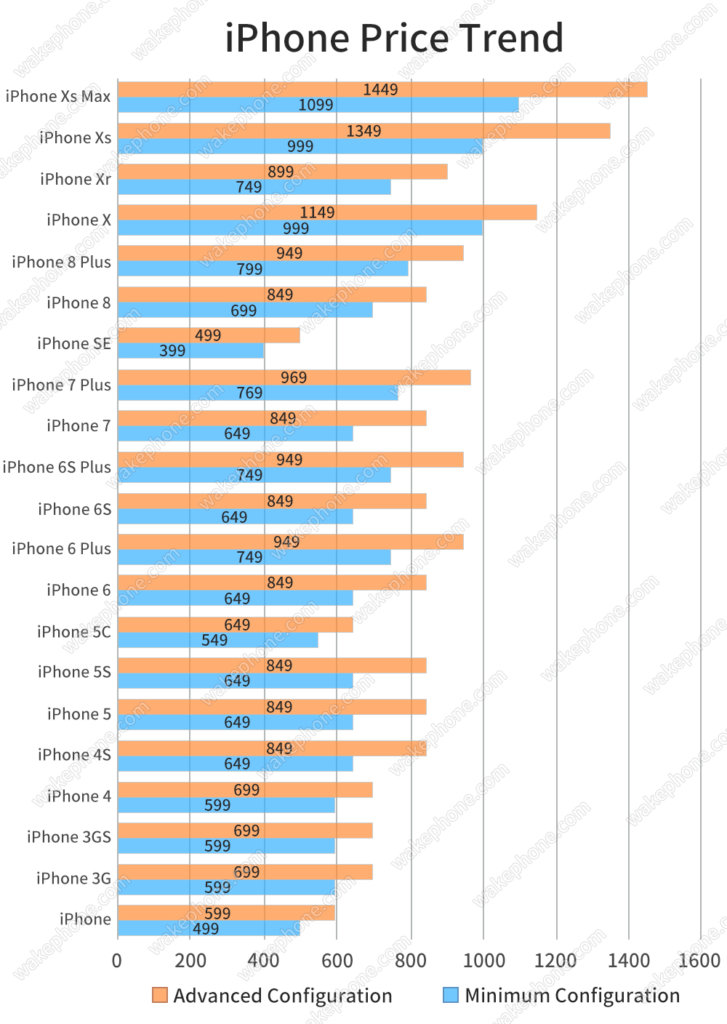 The extension of the smartphone life cycle has promoted the development of used mobile phone market. In the 4G era, mobile phone technology has reached the bottleneck and5G phone needs time to grow. Used phone are increasingly popular. The prosperity of used phone market no doubt is a good news for used phone market. As a professional used phone supplier, Wakephone has focused on used phone wholesale more than 10 years. Besides iphone wholesale and Samsung wholesale, we expand the second hand mobile phone types, such as wholesale Huawei and Xiaomi.