According to Mary Meeker's internet trends, the growth of new smartphones turns negative in 2017.
The negative growth of new mobile phones boosts the used phone and refurbished phone market. Deloitte confirmed with data that it had become $17 billion global market in 2016. IDC Report provides a five-year forecast of the worldwide refurbished phone market and its expansion and growth by 2022.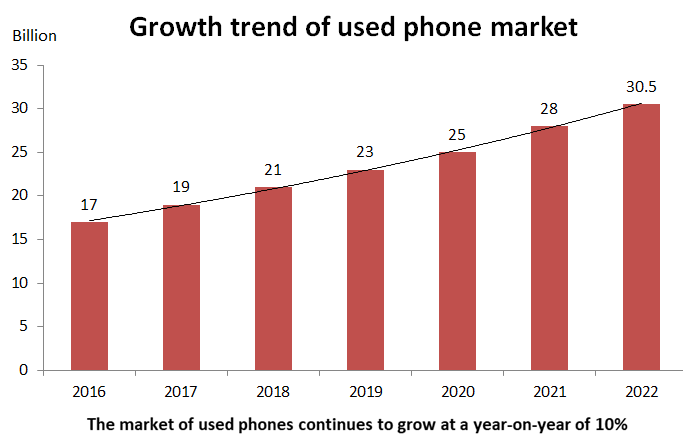 The used smartphone market will continue to grow exponentially as second-life devices grow more poised to take a larger market share over the course of the next few years
Wakephone, as a professional refurbished phone and used wholesaler distributor based in Hong Kong.
1. We offer marginal VAT to ensure customers profit in Europe.
2. We source from top tier carriers and phone auction houses to ensure quality.
3. We work with third parties and provide warranty to meet customer satisfaction.
We specialize in used iphone wholesale and refurbished iphone wholesale.