As the New Year speeds by, a lot of people have penned down New Year resolutions: to have a change in perception, to make new friends, and many more. But tech-savvy cell phone lovers are poised to cop the hottest cell phones of 2019. For those who cannot afford to purchase brand new phones, high grade used phones are an excellent substitute. Every dealer should have these devices on the list of used cell phones wholesale in 2019.
What are the used mobile phones that will be hot in 2019?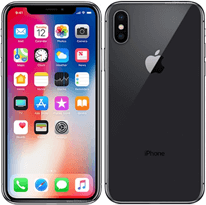 Apple iPhone X: This Apple flagship is the darling of Techies; it boasts of a 5.8" dimension, 12MP camera, 3gb RAM, 2716mAh battery. It has a relatively light weight of 174g with an 1125×2436 pixels display. If you're still using a Celeron processor, this phone is faster than your PC. Hailed by Apple as the iPhone X is the future of smartphones and "the world's most powerful personal device," it also works on the OLED display technology and has the best display any device can offer. This device is sure to outsell all other brands and makes in 2019.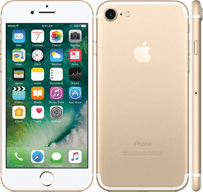 Apple iPhone 7: It possesses a 4.7" dimension, 12MP camera, a 750×1334 pixels display and a 2gb RAM, a 1960mAh Li-Ion battery, a relatively light weight of 138g, and an aluminum body. The iPhone 7 has a thinner and slimmer dimension, moderately priced, and still runs on ios 12. This device is perfect for people who can't afford to buy $1000 iPhones but still crave the premium ios 12 experience. This sleek beauty is likely to outsell the iPhone X in 2019.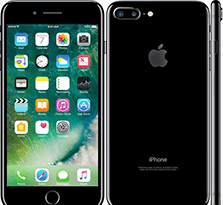 Apple iPhone 7 Plus: It features a clear 5.5" dimension, 12mp camera, 3gb RAM, and a 2900mAh battery capacity. A 1080×1920 pixels display resolution. It possesses a relatively light 188g weight. The water-resistant iPhone 7 plus is one of the most desirable mobile phones in the world at the moment. The speed is amazing while the battery ranges as one of the best from Apple. This device will always remain a favorite of Apple fans. We don't see this going off the top-selling used cell phones chart in 2019.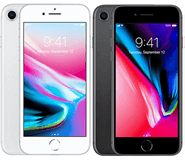 Apple iPhone 8: It works perfectly on three network types- GSM, HSPA, and LTE. It has a 4.7″ dimension, a capacitive touchscreen with a 750 x 1334 pixels resolution display: a 12MP camera, 2GB RAM, and a relatively low 1821mAh. With its all-glass design, this device remains the favorite of Apple fashionistas. People obsessed with bigger screens and a touch home button will keep this selling as hot as usual.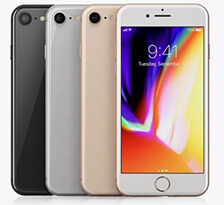 Apple iPhone 8 plus: It gives its users a smart 5.5″ dimension to view "life." It also has a 12mp camera, the same display resolution like the predecessor, a 3gb RAM, a 2691mAh Li-Ion battery and a relatively light weight of 202g. With its water resistant and dual camera feature, this former Apple flagship remains a serious contender for 2019 used phone best sellers. The bigger screen remains a favorite for the business minded or those who like to show off. The wireless charging feature is sure to cement its position as a bestseller in 2019.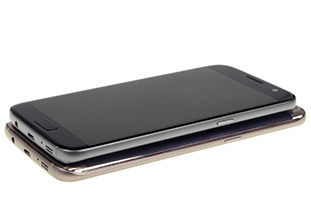 Samsung Galaxy S7: It accurately uses the three network types- GSM, HSPA, and LTE. It possesses a 5.1" dimension, 12MP camera, 4GB RAM, and a 4000mAh. It weighs a total of 184.8g. Front/back glass (Gorilla Glass 4) and a high-resolution display of 1440 x 2560 pixels. If your job description includes immersing phones inside water for more than 20 minutes, this is your go-to phone. With its excellent camera and Android-powered customization abilities, this device will remain the favorite of Android lovers.
Samsung Galaxy S8: This device oozes class with a standard 5.8" dimension, 12MP camera, a Super AMOLED capacitive touchscreen, 16M colors powered 1440×2560 pixels high-resolution display, 4gb RAM, 3000mAh Li-Ion battery. It comes with an Android 7.0 OS. With an IP68 waterproof rating, fast native charging time, its display clarity, and sleek curved design, this device will remain a geek's favorite in 2019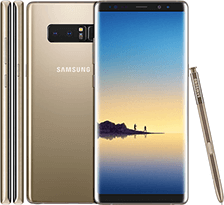 Samsung Galaxy Note 8: It is an Android smartphone that features a 6.3" Super AMOLED display, 12MP camera, 4000mAh battery, an Exynos 8895 Octa powered 6GB RAM, and an excellent 64GB storage. It also boasts of a 16M colors Super AMOLED capacitive touchscreen with a resolution of 1440 x 2960 pixels. With its edge infinity display, three unlocking options, that's the fingerprint, the iris scanner, and the facial recognition, this device will remain a favorite in the coming years.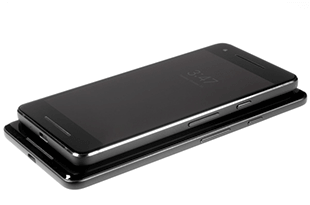 Google Pixel 2XL: It is an Android device that features a 5.5″ dimension, 12.3mp camera, 3450mAh battery, 4gb RAM, and a massive 128GB storage. A Snapdragon 835 powered 4gb RAM, a 1440×2880 pixels resolution powered by P-OLED capacitive touchscreen, 16M colors display. While this device is dirt cheap compared to its equals, that's not the only reason it will keep selling, and it comes with a fast charger that can add 7 hours of battery life after 15 minutes of charging. The Pixel is the ideal phone for a geek's geek.
Google Pixel: It is an android tablet that boasts of a 5.66" dimension, 8MP primary camera, a 16M colors AMOLED capacitive touchscreen with a 1080 x 1920 pixels resolution display, up to 128GB storage, and a 4gb RAM. Running on the latest Android OS and fresh android OTA updates, this phone will remain a contender in the days to come. These devices are top on the list of searches made by used cell phone buyers in 2019 and will make for a great inventory when considering used cell phones wholesale 2019 as a dealer. At Wakephone, we are committed to providing you with the best devices at reasonable rates.