The used mobile phone industry is massive, where the 100 billion-dollar market is waiting to be explored, however, the current development of the used mobile phone still in its infancy stage.
Here we make an analysis based in the UK, Japan, and Germany
1.Japan: Used mobile phones have become the "urban mines."
The used mobile phone recycling in Japan is mainly carried out through operator's business outlets and mobile phone franchise stores, where they set up collection points in their outlets or mobile phone franchise stores. The customer hands the discarded mobile phone to the staff, and the staff destroys the personal information from the mobile phone at the present of customers and then puts the mobile phone into the recycling bin. Also, in 2008, the Ministry of Economy, Trade, and Industry of Japan require that merchants selling mobile phones must publicize the content of various rare metals in mobile phones, and ensure the personal data protection during the mobile phones recycling, to ensure the increasing the recycling volume of used mobile.
2.UK: 70% of used mobile phones are refurbished and recycled
The UK has the following recycling methods for the used mobile phone: first, set up collection points. The mobile phone recycling company will sign an agreement with mobile communication operators and major European network operators, to establish used mobile phone collection points in their outlet stores. Second, the postage-paid envelope provided at the outlet stores of each mobile phone company so that customers can post their obsolete mobile phones to the Mobile Recycling Center for free. Third, launch community used mobile phone recycling program. Currently, more than 600 charities and community groups have participated in this program. About 70% of used mobile phones recycled in the UK are refurbished and reused, and the remaining non-refurbished used mobile phones are disassembled to maximize the use of its various materials.
3. Germany: operators -based used mobile phone recycling
Operators dominate used mobile phone recycling in Germany. Deutsche Telekom Mobile Communications has set up counters in mobile phone stores and distributing envelopes (or special recycled plastic bags) to the mobile phone users that have been filled in with the address and paid postage. Used mobile phone holder only needs to place the old mobile phone, battery, and charger into a bag and put it into a special mailbox.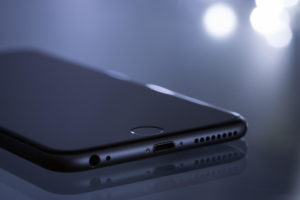 To implement the "Extended Producer Responsibility (EPR)" system, German mobile phone manufacturers are actively cooperating with operators to recycle used mobile phones; Also, mobile operators also work with professional recycling companies to recycle used mobile phones for free and enjoy the preferential policy. (With the increasing speed of mobile phone replacement, the number of used mobile phones eliminated by users is also increasing. Understand the current status of mobile phone recycling, channels and models has great practical significance to formulate scientific and rational policy and effectively realize the recycling of used mobile phones. )